A Continuum of Services from The Nonprofit Center
 A Partnership with The Nonprofit Center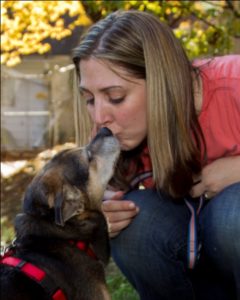 Jodi Button* is a living illustration of how a professional who is committed to maximizing effectiveness and having an impact, creates a partnership with The Nonprofit Center to support these goals.
From an earlier position as business manager with the Anna Crusis Women's Choir, to her current role leading one of the oldest no kill animal shelters in the county, Jodi has utilized a wide range of services from board development to strategic planning, and even job searches.
"The Center has played a pivotal role in my nonprofit experience – from leading me to fabulous professional opportunities to enhancing the infrastructure and impact of the organizations I have chosen to work with," Jodi says.
Not only has Jodi benefited personally from her interactions with The Nonprofit Center, but so has her board of directors. The Francisvale board participated in an on-site presentation by Center Director Laura Otten, of "Best Practices in Board Governance," as a benefit of their Membership in the center.  Jodi credits that training with "helping  to shape thinking about the future and confirming that the time was ideal for a new round of strategic planning (now underway with The  Center). "
Jodi feels strongly that the work of The Nonprofit Center is a "benefit to the systematic strengthening of the entire nonprofit sector."  According to her, what makes The Nonprofit Center "such a remarkable asset in the region is its ability to act as a repository for every conceivable organizational resource under one roof.
"From board governance, fundraising, self-assessment and staffing models to programmatic enhancement and the seeking of collaborative partnerships, The Center's stellar reputation for excellence and its capacity to offer seamless support for organizations moving from one growth challenge to the next is invaluable," she asserts.
"To be assured top-notch guidance, tailor-made to one's specific characteristics is indeed a priceless gift for both the individual nonprofit and for the community-at-large."
Strong, sustainable organizations that consistently fulfill their missions don't happen by chance.  They are the result of the concerted efforts of leaders like Jodi, who have the benefit of working with enlightened board members who pursue opportunities to continue to learn and grow in their roles.
"I recognize The Center as a stellar resource to this community in a significant range of ways and have benefited from its nonprofit leadership role, personally and professionally.
*Jodi has recently left Francisvale and we wish them both continued success with the excellent ground work that is in place.