What We Do for Nonprofits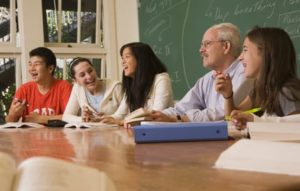 When we say The Nonprofit Center is in the business of nonprofits, what does that mean for you?
The greatest depth of knowledge and services available for building the organizational effectiveness of the Greater Philadelphia region's nonprofits, based on nearly 40 years of experience
An integrated, comprehensive approach to nonprofit operations,  management and governance
The combined wisdom of a varied team of experts providing education, training and consulting on your issues
An understanding of the culture that can't be learned or taught, but has to be experienced.  As a nonprofit ourselves, we share a distinct connection to the values and realities that is the nonprofit sector
And ultimately it means transformation into the organization you want to be, with the bandwidth you need to function effectively, with The Nonprofit Center offering services, expertise and support through every stage of the process.
We didn't just decide that there was profit to be made in the nonprofit sector, as many recent arrivals have.  We are part of that sector.  We have similar challenges, demands and motivations.  We speak your language because it's our language too.
Capacity Building is Going Beyond Just Surviving
And capacity building – with intention –  is what we do at The Nonprofit Center, delivered through our diversity of programs, including: