Certificate in Fundraising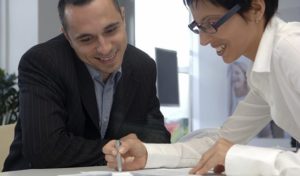 The Nonprofit Center Certificate Fundraising is designed for those who may not be full-time fundraising professionals, nor formally trained in fundraising, but seek instruction in the fundamental skills and essential methods of successful resource development. With its strong grounding in the concepts, trends and practices that guide successful and ethical fundraising, you will become versed in the full processes of this desired skill. The program is also useful for those who assist with fundraising and for executive directors and board members who seek increased confidence and knowledge to support their roles as fundraisers for their causes.
From introductory level courses that emphasize program strategy, management practices and mission, to a progression toward advanced level courses that focus on each of the major fundraising strategies, you will gain knowledge that will enable you to design and execute each activity. The series culminates with the steps to create your own fundraising strategy.
"Because of the Certificate in Fundraising, I attained more than the number of educational points required for the Certified Fund Raising Executive (CFRE) application. I was approved to sit for the exam this year and I successfully passed and earned the CFRE designation. It was quite an exam, the hardest professional endeavor thus far in my career. I can't thank you all enough for offering such a comprehensive, informative, and honestly, professionally-life changing series. I used all my workbooks and notes to study and will continue to keep them as I move forward (and share with my peers to help boost their work). I came across some CFRE refresher books thru AFP and I just smiled in reviewing, seeing similar content pertaining to donor and operations I learned through The Nonprofit Center, boosting my testing confidence."
-Michael A. Ticzon, CFRE, former Development Operations Manager, Historical Society of PA
The Fundraising Series is worth 5.0 Continuing Education Units* from The Nonprofit Center, 50 CFRE Points* and requires eight full-day and 2 half-day courses, listed below:
Fundamentals of Successful Fundraising
The Step-by-Step Guide for the Grantseeker
How to do Fundraising Events Right
Successful Fundraising in a Diverse World Starts With You
Creating Successful Individual and Major Donor Campaigns
Effective Gift Stewardship + Donor Management = Successful Fundraising
Building an Effective Direct Mail Strategy
Successful Corporate Fundraising
How to Launch a Planned Giving Program
How to Create a Fundraising Strategy to Achieve Maximum Success
Current dates and descriptions of classes can be found here
*for 2021/22. CEUs and CFREs may be more if any classes are attended in-person in previous/future years.
Cost:
Package Price: $995 (Requires Membership, with a savings of more than 20% over the already discounted member rate)
Member Rate: $1131
Non-member Rate: $1522
Certificate application forms for 2021/22:
Application forms will be available in summer 2021.
Consider these additional related learning opportunities:
Approved Provider