Bucks County Community College & The Nonprofit Center Partner on Certificate in Nonprofit Management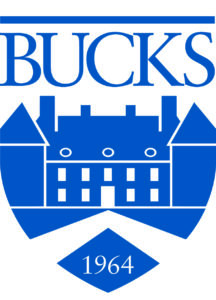 After successful experiences offering the Certificate in Nonprofit Management  in the Lehigh Valley, The Nonprofit Center has expanded to Bucks County, with a partnership with Bucks County Community College in Newtown, PA, launched in fall 2018.
Residents of Bucks County and the surrounding areas, such as Northeast Philadelphia have additional access to 10 full-day classes that provide knowledge and information essential to nonprofit staff and board members.  The Nonprofit Management Certificate, a non-degreed professional development program, will launch in October 2018 at the Newtown campus on Swamp Road.
The Nonprofit Center provides more than 70 educational programs in the Greater Philadelphia area every year.
Classes are be taught by the same professional instructors who teach in Philadelphia and the Lehigh Valley, using the identical curriculum.  Topics include the fundamentals of nonprofit management, effective board governance, marketing, communications skills, program evaluation, financial management, fundraising, human resources, strategic planning, and leadership ability.   Students can earn 6.0 Continuing Education Units, the recognized measure used to provide evidence of completion of continuing education requirements mandated by various professional bodies and licensing boards, as well as evidence of completion of training pertinent to particular occupations.
"The instructors were absolutely the best I have had!  Everyone of them was top notch and I learned very valuable information. I have been able to incorporate a lot of the knowledge into my work with my nonprofit."
-Fran Wasserman, Executive Director, The Baby Bureau

Click here to see 2019-20 course schedule>

Read more in the Bucks County Courier Times>>

For more information, please contact BCCC:  [email protected]/ 215-497-8729.