Build-Your-Own Customized Nonprofit Excellence Series
Build-Your-Own Customized Nonprofit Excellence Series

Suppose you're a fundraising professional who has multiple management responsibilities. You can create your own customized Nonprofit Excellence Series that's a combination of classes from the Fundraising Series and Nonprofit Management Series.
Or you're a communications director who also supports your organization's development department. You can create your own unique program combining classes from both the Marketing & Communications curriculum and the Fundraising Series. Executive directors may choose to combine classes in Financial Management and Nonprofit Management – or can even include select Marketing & Communications and Fundraising classes.
You start with three core courses:  Nonprofit Management 101, Fundamentals of Finance and Effective Communications.  From there there are multiple combinations you can create.  We work with you to design the program that best serves your goals while earning 5.4 CEUs.
Get the Customized Nonprofit Excellence Series Package Application
For more information about how to defy the cookie-cutter model and build a learning series that's unique to you, contact Rob Fennell at 215-991-3676 or [email protected]
Cost:
Package Price based on 9 full-day classes (requires Membership):  $929
Member Rate:  $1032
Non-Member Rate:  $1431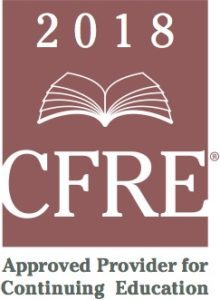 *formerly known as certificates, the name has changed but the experience, quality and depth of learning has not.