Certificate Programs
For Today's Competitive Marketplace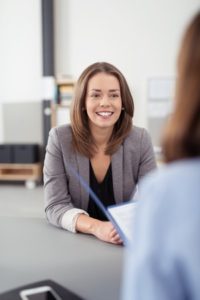 In today's competitive environment, nonprofits and those who work with them need to position themselves for success. One of the most effective ways to elevate yourself and your organization is through The Nonprofit Center's Certificate Programs.  You can advance your skills and career through a non-degreed, in-depth learning experience in a specific skill set while earning a prestigious certificate from The Nonprofit Center at La Salle University's School of Business.
Each of our Certificates requires between nine and 10 courses, including e-learning opportunities,  given in a recommended sequence to progressively build expertise and up to three years to earn a Certificate, making it realistic for working professionals. In addition to this real world professional education, you will also earn respected credentials and Continuing Education Units, as well as CFREs for development professionals and Social Worker CEUs.  A perfect match for today's world, a Certificate Program offers skills, competency, credentials, confidence and credibility without the expense and time commitment of a degree program.
The Nonprofit Center offers Certificate Programs in:
Get the Certificate Application 18-19 >>
Each Certificate has a discounted package price to make it even more affordable.
"{My nonprofit, Cuddle My Kids} would not be a success had I not taken the courses at …The Nonprofit Center – the program and the instructors were incredible.  I always felt surrounded by such intelligent and insightful people who really wanted to help the students be a success."
–Cathy Gabrielson, recipient of Certificates in Nonprofit Management, Board Leadership and Fundraising
See the list of our newest Certificate graduates 2018 >>
Profiles of Certificate Graduates: