Whenever I talk about strategic planning, I make sure to very quickly help folks understand one important thing:  strategic planning isn't necessarily about planning for growth, but is always about planning for organizational evolution, which may involve growth, or shrinkage, or moving towards perfection and say nothing about size, or….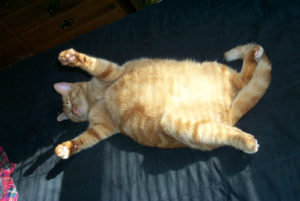 This is confusing because most people see growth as the goal.  In this country, bigger is always seen as better and nonprofits have fallen into the trap of thinking they are failing if they consciously choose not to grow.
A recent study by Abila, "Nonprofit Finance Study:  Managing Growth," tried to capture what growth means to the 300 nonprofit finance professionals they surveyed.  (Sadly, we don't know anything about the current size of the organizations, as viewed through the budget or staffing.)  That this study only captured data from finance professionals says something about the skewed notion of growth:  growth is about money because money drives everything else.  But, we know that isn't the case in the nonprofit sector. First must come mission, and that drives everything else:  where we look for money; what programs we develop and how we deliver them; who we bring onto our board; how we chart our evolution, etc.  Both in how the study authors described growth and the "snapshot" of survey respondents' definitions of growth, words that referred to getting bigger dominated, words like "more" and "greater" and "increasing" and "additional" were prominently featured.  Only one statement connected growth and fulfillment of goals.
Growth, however defined, is a preferred aspiration for these finance professionals.  Forty-five percent rated growth as extremely important for their organizations, and another 36% said it was very important.  Almost two-thirds (61%) believe that their organizations will grow "somewhat" over the next year to 18 months, with another fifth (19%) sure their organizations will grow "very much" in that same timeframe.  Clearly, these men and women have drunk the more is better Kool-Aid.  But their assessment of the organizational challenges associated with growth leaving me questioning their judgment.
Respondents identified five major growth challenges:  "budget planning, training new staff, ensuring compliance across all new staff, ensuring we grow sustainably, ensuring the organization's culture stays consistent."  The vast majority of respondents viewed each of these challenges as a moderate to minor to non-existent challenge.  Seriously?  Only 13% see ensuring the continuity of organizational culture throughout the growth process as a major problem.  That's almost equal to the 14% who don't see this as a problem at all!  Perhaps this speaks more about financial professionals and how they may operate more in silos than others, as any thinking, caring leaders will tell you that one of the greatest challenges during times of change (be that change due to growth, leadership transition, merger, etc.) is ensuring culture continuity.
For so many nonprofit employees who prefer the nonprofit sector over other sectors, that preference hinges on the organization's culture—its core values, its modus operandi, its rituals. And growth—with its influx of newness, whether that newness comes from new people, new programs, new competition within the organization, new dollars with their new demands—threatens that culture.  A culture that wasn't well protected in the pre-growth state is going to struggle to survive in the growth state.  What keeps people attached to their nonprofits is the mission and the organizational culture.  If growth thins one and assaults the other, organizations will flounder.
For economic growth, a small majority of these finance professionals say the growth will come from grant funding [51% say this is very likely, but only 33% are extremely confident, 23 percent very confident that they will actually get the grant funding they need for FY18].  Only 33% say "creative ways of earning revenue" will be the source of economic expansion.
Some of the responses seem downright out of synch with the realities of organizations, in general, and nonprofits, in particular.  Almost two-fifths (38%) believe that growth will improve the relationship with the board, while 24% foresee no impact on board relations.  Yet, too many nonprofit boards aren't nearly as engaged as they should be with the finances of their organizations, regardless of budgetary size.  As those numbers get bigger and what produces them gets more complicated, board members disengage even more.  As nonprofits grow, boards often foolishly reduce the frequency of their meetings, meeting perhaps only four times a year.
Two sets of data points really had me scratching my head.  First, 1/3 of all respondents said that growth improves morale, while 55% of the millennial respondents see a correlation between growth and improved morale.  Yes, going from always operating on the edge to gaining a bit more financial security can absolutely improve morale; but that's not the growth in this research.  This is the growth that allows organizations to pursue the bigger is better dream, and that's rarely a morale booster.  And, second, 28% believe growth has a positive impact on "ability of management to be more transparent with staff."  As organizations grow, more layers develop between the top and the bottom, actually making it easier to:  a) not worry about transparency from the top and b) get disconnected from the staff to know that transparency matters.
Quite honestly, I really don't see any value add that this study brings to our understanding of growth—what it is, how it will happen, what its impact will or may be.  But it does reveal something very important about how we should all make decisions:  better decisions are made when we gather the perspectives and ideas from people spanning the spectrum of the parts of the organization rather than that of just one piece.  I've been told by HR people again and again that finance professionals don't think and act like the rest of us; the nature of their jobs makes them different.  The same can be said of program professionals, development professionals, executive directors, and the list goes on.  Decisions are enriched with the input of many, and potentially misdirected with the input of one.
The opinions expressed in Nonprofit University Blog are those of writer and do not necessarily reflect the opinion of La Salle University or any other institution or individual.