A recent Philadelphia Business Journal poll asked folks to name their favorite work benefit. The options included: flexibility, money, dress code, wellness, fun, and a "my work does not offer any of these." (Sad, truly, for the 16% who had to had to select that option).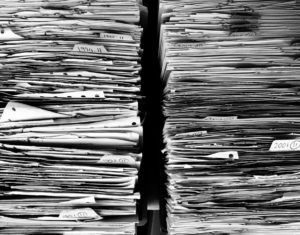 Coming in first with 30% of respondents was flexibility, with the annotation of "work times, teleworking options, extended or uncapped paid time off;" seven points behind in second place was "bonuses or financial incentives." Rounding out the full picture: 11% noted casual dress or an absence of a dress code entirely as the favorite, 5% said wellness benefits, and a mere 3% cited a "fun work environment—games, parties, food, drinks."
It should not come as a surprise that almost 1/3 cited work flexibility as the most valued benefit; nor should it be a surprise that it topped financial benefits. This information has been out there for years, though too few businesses have listened. You never know when the tipping point is reached, and perhaps this highly unscientific poll will be the one that finally pushes nonprofits to figure out how to maximize this low-cost/no-cost benefit that employees clearly appreciate.
*
According to a new study by Fidelity Charitable, nonprofits should adore entrepreneurs, because they apparently love us. Fidelity Charitable surveyed 3000 folks who itemized their charitable deductions last year; of those, 708 were entrepreneurs. Those entrepreneurs gave more money to charities than their non-entrepreneur peers—giving $3,577 compared to $2,383; nearly half of the entrepreneurs call themselves philanthropists.
And they don't just give money, they give time—with 66% indicating they volunteer three hours a month or more, compared to just 55% of the non-entrepreneurs. As if this weren't cause enough to love them, add this: they are including philanthropy in their plans as they think about giving up their businesses. Three out of these ten entrepreneurs are planning on selling their business or giving it to a family member in the next five years. Of those, 68% say they will make a charitable deduction as part of that turnover: 31% will make a donation; 27% will establish a vehicle (foundation, donor advised fun) for ongoing giving; and 26% will donate a share of the enterprise prior to its sale. Don't think you know any entrepreneurs? Think again: the ranks of American entrepreneurs grows by approximately 550,000 every month; that's a lot of (new) philanthropists. Think again about who is in your donor pool, who is on your board and where you might want to go trawling for members of both groups.
*
Nonprofits are at risk of falling even further behind by not taking advantage of the technology they have (and paid for) and the data with which they fill the technology and out of which more comes. A recent Salesforce study reported on its interviews and surveys of 461 executive directors and ended up showing just how wasteful nonprofits are. Slightly more than half (53%) claim it is easy to collect data, but just under half (47%) say it is easy to analyze that data. Given that too many shy away from tasks that are hard or unpleasant, that's a lot of collected data that is going unused. In fact, less than half of those surveyed use analytics to explore the collected data, a not unsurprising finding given the 53% who don't find data analysis easy. Scary is the finding that only 41% said "it powers the overall impact of programs." And totally frightening is that 42% still have a completely manual system for tracking donations. Maybe I can forgive those who track donations manually from analyzing their data, as simply tracking the data must be exhausting. But those nonprofits that have technology and use it for tracking program and/or donation data and don't use that data are not only, plain and simple, just wasteful, they are also self-harming. And none of us should ever wear either of those labels.
The opinions expressed in Nonprofit University Blog are those of writer and do not necessarily reflect the opinion of La Salle University or any other institution or individual.