Gun Violence Archive (GVA), a nonprofit that provides information about gun violence in this country, counts last week's El Paso shooting as the 250th mass shooting of 2019.  That makes Dayton's event the 251st.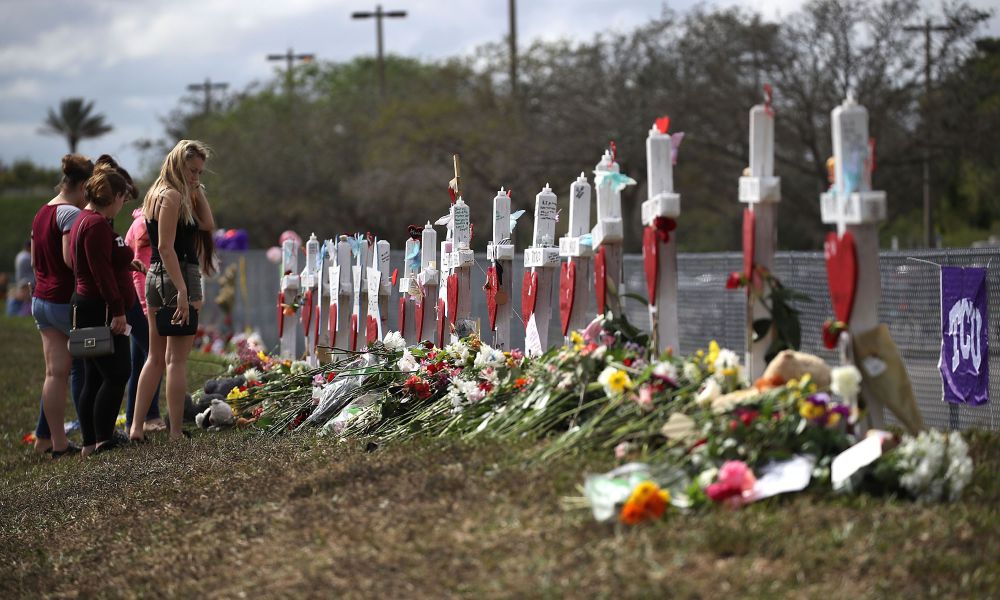 We are a month past the mid-point of the year, with August and December, two months that have historically been the deadliest months for murder still in our future. GVA defines a mass shooting as four or more people shot and/or killed in one event—in or around the same location. Clearly, this definition excludes from the count—and, therefore, our understanding of violence and our reactions to that violence—those people unfortunate enough to get shot on their own, or in groups of less than three. This definition also risks reducing the rage we should all feel by the senseless loss of life that results from bigotry, alcohol/drugs, tempers, heat, emotion, a combination thereof, and more.
It is during times like these, when multiple horrific mass shootings happened within days, while an unknown number of others died and were injured in smaller events, that I struggle with understanding just what our sector's responsibility is to address private citizens killing other citizens. Yes, there are hundreds of organizations whose specific mission is to address gun violence, gun control, and the sources of hatred that seem, increasingly, to be the impetus for these acts of violence that take place while people are doing the normal events of living. But, what about the rest of the 1.6 million nonprofits whose mission isn't specific to combatting hatred, anger and violence? What is our responsibility, as surely we must have some?
While each nonprofit promises to work towards a specific goal, and promises to do specific things in order to push toward achievement of that goal, the ultimate "want" in all of this is that our communities and our society will be better as a result of our work. Whether we are working to revitalize neighborhoods, improve the quality of and access to education, preserve our environment, basic rights and privileges or history, or expose others to the wonderful array of arts and cultures, to mention just some of our areas of work, we ultimately are doing our work to make everyone's quality of life "better"—however the utterer of that word defines that concept. In no healthy worldview can violence against one another be deemed as better. Thus, every one of the 1.6 million nonprofits must do its part to stop the violence.
Our ideas and actions are influenced by those around us—those at home, at work, on social media.  It seems increasingly, and sadly so, that home has been pushed out in the concentric spheres of influence, while social media has been pulled in.  Yet, as people spend more and more time at work (PayScale reports that we will spend 13 years and two months at work over the course of our lifetime, while spending just 328 days socializing with friends), nonprofit workplaces, regardless of mission, have an opportunity (responsibility?), to try to combat the rise in hatred and violence. 
Should nonprofits be leading the charge with diversity, equity and inclusion, not just in their hiring and board building practices, but in the conversations they spawn to ensure an understanding of and respect for the differences that being truly committed to diversity, equity and inclusion can will bring?  Should nonprofits, again, regardless of mission, be looking carefully at those organizations with which they do business—including looking at the businesses with which their board members are associated—and take a stand, as the employees of Wayfair did when they stood against their employer for sending furniture to the migrant detention facilities?  Should nonprofits tithe a portion of their earnings to support those nonprofits whose mission it is to stop violence and bigotry?  Should we simply be having conversations at staff meetings and board meetings that talk about the realities of the communities in which we work and how those realities impact our ability to do our work and how we might work differently to achieve our goals, while also working towards the reduction in violence, mistrust of differences and hatred?
We who work in the nonprofit sector all know how to stretch resources, multi-task, duck and pivot, and more. Is it time for all of us to use those well-honed abilities to stretch a little beyond our specific mission work and do at least a little something to fight hatred, fear, xenophobia, and whatever else it may be that drives one person (or several) to gun down people they don't even know?
The opinions expressed in Nonprofit University Blog are those of writer and do not necessarily reflect the opinion of La Salle University or any other institution or individual.