Are all nonprofits, by definition, social justice organizations? This is a question that I pose to students in the Masters in Nonprofit Leadership program. It is followed by questions like: given that our purpose is to work on behalf [of some portion] of the public good, does that mean we should all also be working for social, environmental, civil, etc., justice? Or, is the job of working for justice in whatever area fall only to those organizations with that explicitly in their missions?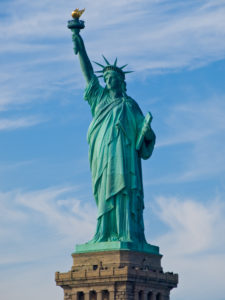 Now, think about these phrases: "people expect more responsibility, action, and accountability;" "the beliefs and values that drive [Xs'] brand are becoming increasingly important;" "people think it's important for [Xs] to demonstrate social responsibility and take stances on current social movements." These quotes are all taken from a report by Clutch.co on its just-released data clearly showing that consumers want the companies that provide their goods and services to be socially responsible. No news here, except for the ever expanding share of the population who think this way. In fact, according to the 2018 Cone/Porter Novelli Purpose Study, that number is 78%: 78% of Americans say companies cannot just make money; they must also make a positive difference in society.
Granted, Clutch.co's sample contained only 420 US based consumers, but the results are absolutely in line with previous research. These consumers, the majority of whom were male (57%), came from across the county and all had bought something in the last five months, either on-line or in a store. A bit more than a third (35%) were Millennials, almost half (48%) were Generation X, and most of the remainder (16%) were Baby Boomers. Here's the short and sweet results from the Clutch.co study, along with some added commentary that all nonprofits should note.
Three-quarters of those surveyed are likely to start frequenting companies that support the same issues they do. Edelman's 2018 Earned Brand Study found that 64% of consumers would choose, switch to, avoid/boycott a brand because of the company's position on social issues. And, the 2018 Shelton Group's Brands & Stands: Social Purpose is the New Black study found 86% of consumers saying that companies should take a position on social issues, while 64% who said taking that stand was "extremely important" to them were very likely to purchase from that company because of their position.
While it certainly may be a reflection of the better economic times that existed when this research was done, but 71% of Clutch.co's sample said that a company being environmentally-friendly was among its most important attributes, closely followed by giving back to the local community and being socially responsible (both at 68%); all of these attributes were found to be much more important to consumers than product price, cited by only 44% of the respondents as a most important attribute. These are not one-off results: Kantar's 2018 "Purpose 2020' Report" found that almost two-thirds of Millennials and Gen Z prefer a company that takes a stand. With Millennials set to outnumber Boomers this year, they are a force not to be ignored. Lastly, according to Accenture's 2018 Global Consumer Pulse Research, almost two-thirds (63%) of consumers worldwide not only want companies to take positions on issues important to them, but 64% want them to make their positions clearly known; rather than pushing these folks away, it would, this 64% say, make the companies more appealing.
Despite a larger and growing number of consumers who want companies taking stands on social issues, broadcasting their positions and more, a small minority of people are still suspicious of companies motivations. Only 28% of respondents in Clutch.co's survey think that companies support social positions because they really care about them; 29%, though, think companies engage in social responsible activities because it increases their bottom lines. And they wouldn't be wrong: Interbrand's Best Global Brands 2017" found that companies that work to improve the quality of life outperform the stock market by 120%. But since American Express' first cause-related marketing campaign to renovate the Statue of Liberty, we have known that being a socially responsible company made money. The flip side of this equation—the cost to a company of losing its customers' loyalty—though, is steep: Accenture estimates it to be $180 billion for the approximate 7000 companies in its 2018 study (The Bottom Line on Trust).
Americans, more than ever before, want companies to "lead with purpose." More than three quarters (78%) of the respondents in the Cone/Porter Novelli study said companies cannot simply be about making money; they must impact society in positive ways. Companies are hearing this demand: the IEG "Sponsorship Report" says that cause-related sponsorships will increase by more than 4.6% over last year, to a $2.23 billion dollars. Need any more convincing to start working these businesses?
To understand more about what businesses are seeking in their relationships with nonprofits, attend Building a Strong Corporate Fundraising Program on 4/5/19.
The opinions expressed in Nonprofit University Blog are those of writer and do not necessarily reflect the opinion of La Salle University or any other institution or individual.