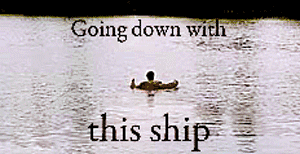 In listening to the "Di(a)mon(d)s"—Robert Diamond, recently resigned CEO of Barclays Bank (one of the largest banks in the United Kingdom and the 25th largest company in the world) and Jamie Dimon, still enthroned CEO of JP Morgan Chase (the largest bank in the United States, as measured in assets)—testify in front of their respective controlling government inquisitors, I could not help but feel a little sympathy for the two.  More importantly, though, I wondered, as I frequently do when I hear of people at the top of an organizational chart going down for things done by those lower on that chart.
Barclays operates in 50 countries and, in 2011, had just under 150,000 employees.  JP Morgan Chase operates worldwide and had just over 260,000 employees at the end of 2011.  Just what is the CEO's responsibility for the proper and honest performance of all of those employees?  Robert Diamond's underlings' illicit behavior cost the bank—and, therefore, its consumers–$450 million in penalties.  Jamie Dimon's underlings lost the bank—and its consumers–$2 billion.  Should they be held accountable?  Apparently Robert Diamond thought so, and he resigned; Jamie, on the other hand, does not and remains at the head of the company.
This is not in any way a for-profit question only.  It is a leadership question and one that every leader—nonprofit and for-profit alike–should seriously contemplate:  are you responsible for the acts of every employee in your organization?  (And while I am writing this in reference to the head of the organizational chart, the same questions apply to the head of a department.)
Are the illegal or merely improper or bad acts of any of your employees your responsibility?  Are you to be held accountable?  This question may be easier to answer in a small organization, where a leader sees and "touches" each employee on a regular, if not almost daily basis.  But for the leaders of organizations where there are multiple sites, or tens or more employees, or 24/7/365 day operations, or subcontractors working on your behalf, and that seeing and touching happens infrequently or not at all, just how responsible are you for the actions of that person whom you haven't had a conversation with in months?  After all, that person isn't your direct report; just an employee in the organization you run.  Should you be held accountable for what s/he does?
Absolutely yes!  One of the chief responsibilities of a leader is that s/he sets the culture of the organization:  establishes it, models it, reinforces it, affirms it.  Regardless of size of an organization,  this responsibility must always remain paramount.  If you walk a floating line between moral and immoral acts, legal and illegal acts, sloppy and precise acts, you give permission to every employee in your company to do the same.  And while you may think you are keeping closer to the lip of that slippery precipice and, therefore, it is alright (you would be wrong, but that is a different blog), your employees may not look with such a refined eye.
If you are the Chairman and CEO of a company that makes its millions selling tabloids filled with sensationalism (not illegal, but clearly going down that slope), there should be no surprise if your employees uses less than honest (or illegal) means for gaining a story.  Whether you knew about the specific actions of such an employee or not, you set the tone–less than honest journalism standards were embraced—and, thus, you should be held accountable for the actions of your employees.
It is impossible to overstress this notion of culture.  Without a clearly defined culture—primacy of mission and clarity on who is the primary customer, defined core values, explicit code of conduct—and an equally clearly defined set of consequences for violation of that culture and a method for constantly reminding and reinforcing every level of the organizational chart (including the board of directors)—a leader will reap what s/he sows, and should absolutely be held accountable. Obviously, how this happens must vary based on an organization's size; the what, however, cannot vary.
Are there rogue individuals who may slip into your workforce?  Absolutely!  Your job as leader, however, is to have systems in place that first, ferret out the rogues, then, second, take swift action to correct errant behavior and third, if all else fails, remove the rogues.  And to make sure these systems are followed.  And herein is where this challenge gets harder for those in the nonprofit sector than the for-profit, as most in the nonprofit sector are lousy at firing people who deserve to be fired.  Yet the consequences of not firing a rogue could—and should—cost you your job.
Truth is, most rogues don't pop up overnight.  There is evidence along the way of their bucking the culture.  They may advocate for cutting corners in serving clients in order to save a little time.  If client service and customer satisfaction have been defined as a key elements of your culture, you have a piece of evidence.   They may suggest charging to a grant something that is indirectly related to the work of the grant but wasn't in the original budget submitted to the funder.  You have a piece of evidence.  They may suggest this time it is okay to violate the conflict of interest policy or confidentiality policy because of "special circumstances."  You have a piece of evidence.  Ignore such pieces of evidence at your own peril.
I continually admonish leaders to be sure they are working on the organization and not in it.  A weak leader does the latter; a strong one does the former.  A weak leader is one who has excuses for things after the fact of their happening; a strong leader sets the tone up front and continually reinforces it, ensures sufficient money for salaries to hire well at all levels of the organizational chart, lets it be clearly known that violations of culture lead to loss of employment.  And in the end, a strong leader knows s/he must go down with the ship.
The opinions expressed in Nonprofit University Blog are those of writer and do not necessarily reflect the opinion of La Salle University or any other institution or individual.