Social Media Audit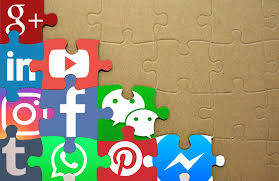 We recognize how important social media is to your organization and its success. Are your social media efforts paying off? Is its strategy supporting your overall marketing strategy? Are you reaching the right people? With the right messages? Is the return worth the investment?
To answer these questions, and more, we created a Social Media Audit—a comprehensive review of your digital footprint that objectively evaluates the effectiveness of your online communications. We will review your social media efforts to evaluate what is working and what isn't, identify patterns in your posts that get the most engagements, look at your use of videos and their impact on results, and give you a clear picture of what works best for you and where you need to improve, expand or perhaps even pare down. And we will provide recommendations on how to improve your digital communications, all based on best practices.
To benefit from this Social Media Audit, you must at least have a Facebook presence; it is ideal for organizations with some social media experience that are ready to increase their online presence to maximize the benefits of a robust social media strategy.
To learn more about how a social media audit can strengthen your overall marketing efforts, contact Lori Moffa, Consulting Director, at [email protected].