Amid the current atmosphere of uncertainty and polarization, people seem more apt to use social media as an outlet for expressing their concerns.   For me, this has led to several recent conversations about board members sharing their personal political views on their social media pages and the problems that arise when those board members are clearly linked back to the organizations on whose boards they sit.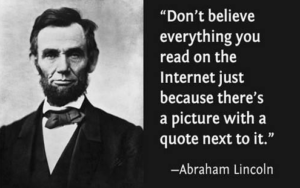 While you should already have a social media policy for staff and regular volunteers, you may not have realized the need for one specifically for your board.  When a board member's social media post results in a lost donation, as was just reported to me by a client, you know it's past time to act.
Board members don't (or certainly shouldn't) have administrative access to your organization's social media accounts, but pages may be linked, tweets retweeted, and other connections made.  Some individuals identify themselves on their pages with their board connection and it's critical that that possibility be addressed in your policies since what is posted reflects back on the organization.
My watershed experience with social media policy dates back to 2011 and the two nonprofit cases that finally got nonprofits realizing they needed to have social media policy(ies):  Reel Grrls in Seattle and Hispanics United of Buffalo.  Guidance on social media policies for employees is readily available from the National Labor Relations Board (NLRB), which has decided many of the cases involving employee firings and hand slapping because of what they did on their own social media accounts, and from lawyers, who have chimed in, writing articles and blogs to try and interpret these rulings to the lay person.  But, as with most things in the nonprofit sector, there is a dearth of information and guidance when it comes to volunteers, including board members.
But the absence of information specifically for nonprofits and volunteers shouldn't be used as excuse to not have such policies.  We can start by extrapolating from the existing guidelines for employees.  For example, some experts suggest that employers have a separate policy for each social media outlet that the organization uses, saying what can or can't be done on special social media outlets.  This allows an organization to skip over those outlets it doesn't use.  But, what about the social media outlets your volunteers use?  The nonprofit uses Twitter but not Pinterest and the volunteer uses both?  Thus, while individual policies by outlet may work for employees, this might not work for volunteers.
The Society for Human Resource Managers has a sample social media policy, which it says was approved by the NLRB in 2012.  Under the header "Guidelines," the policy states the following:
Ultimately, you are solely responsible for what you post online. Before creating online content, consider some of the risks and rewards that are involved. Keep in mind that any of your conduct that adversely affects your job performance, the performance of fellow associates or otherwise adversely affects members, customers, suppliers, people who work on behalf of [Employer] or [Employer's] legitimate business interests may result in disciplinary action up to and including termination.
As a general guideline for volunteers you could replace that last sentence with:  "Keep in mind that any of your conduct that adversely affects [Nonprofit], its clients and its ability to secure the resources needed to fulfill its mission promises may result in [consequences]."  Then, an explanation of what adverse impact could look like—loss of donations, negative comments in the media, social and otherwise, etc.—would need to follow.
Another common element in social media policies for employees is a disassociation statement, whereby the author claims that the views expressed are not that of their employer, but their own personal thoughts and ideas.  In fact, the following is required by the University at the end of each of my blogs, lest anyone think I'm speaking on behalf of the University:    The opinions expressed in Nonprofit University Blog are those of writer and do not necessarily reflect the opinion of La Salle University or any other institution or individual.  Such a disclaimer belongs in a policy for volunteers.
Certain language is common to virtually all policies, such as the need to use respectful language and tone, not breach confidential information, copyrights, fair use, etc., or use the organization logo without permission.  Common sense, it would seem, but again, important to include in a social media policy for volunteers.
If you don't have such a policy, the time is now—and be thankful that you haven't had to pay a price for this neglect.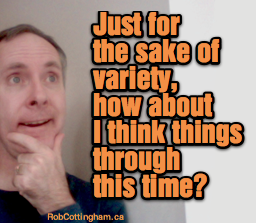 The opinions expressed in Nonprofit University Blog are those of writer and do not necessarily reflect the opinion of La Salle University or any other institution or individual.