Nonprofit Center Video Library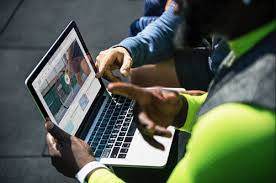 The Nonprofit Center is continually adding to its collection of recorded webinars on a variety of topics, including board development, fundraising, communications and more.
They are all available for viewing at your convenience at a cost of $20 each for Member Organizations or $25 for Non-Members.  For information about viewing videos, contact Rob Fennell at fe[email protected].  Check this page regularly for new additions.
BOARD DEVELOPMENT

Kicking Butt and Taking Names: Shaking up the Board (or Secrets to Effective Boards)
Have some members forgotten or gotten away from their legal, ethical and fiduciary responsibilities?  Once the honeymoon is over and there's some trouble shooting to be done to get (back) on track, how do you proceed and whose role is it?
The Art of the Relationship: Board Orientation that Sets the Right Direction
Once you have found new board members, make sure you offer an effective orientation experience that doesn't assume that they know everything they need to about the mission, culture, background and history of the organization.
On Boarding: Determining, Finding and Recruiting the Right Mix of Board Members
Every nonprofit is looking for board members who will deliver. This webinar deals with the ongoing process of how to find individuals committed to your mission who will be engaged, active, supportive, philanthropic and diverse.
Board Orientation Done Right
Just as new employees are likely to perform better when have thorough orientation to an organization, its mission, practices and culture, so too will board members be more likely to be effective if they are immediately engaged.
Fire Up Your Board about Fundraising
An experienced fundraiser shares her tested tips for getting a reluctant board to fulfill its fundraising responsibilities. Learn how to overcome the typical concerns board members offer as excuses.
Succession Planning that Secures your Organization's Future (see Executive Transitions below)
FUNDRAISING
Donor Retention Strategies – Keeping the Love
This webinar shares practical tips on how you can positively impact donor retention, building a solid foundation for both ongoing financial support and a network of committed supporters.
Building an All-Star Fundraising Team
While effective fundraising involves the entire organization, the components of the development staff, be they specialists or utility players, have to perform.  Grant writing, individual giving, major donors, crowdfunding, corporate giving/sponsorships, special events, data entry, stewardship and communications -which do you need? Which require specialists?
General Operating Support – Making the Case
How can you convince a funder to invest in your organization by providing working capital to sustain day-to-day operations?
Giving Tuesday (and Cause Awareness Days)
Since its inception in 2012, #GivingTuesday has been touted as a "global day of giving, fueled by the power of social media and collaboration."   Armed with realistic information, you can better determine if #GivingTuesday is a good fit for your nonprofit and be prepared to explain why.
Lapsed Donors – We Want you Back
Learn specific strategies  to reignite interest and win back donors at all levels. 

Motivating the Millennial Donor
Millennials have the largest buying power in the U.S., trailing just behind baby boomers.  Millennials give to causes, not organizations and this class will help you appreciate the ways Millennials want to participate in causes.
Fire Up Your Board about Fundraising (See Board Development above)

EXECUTIVE TRANSITION
Smooth Leadership Transition Planning that Secures your Organization's Future
Organizations that care about sustainability demonstrate that concern by planning for smooth leadership transitions before they happen. With the right planning, even unexpected departures can be handled without the trauma – and drama – that might otherwise disrupt the organization.
COMMUNICATIONS
Crisis Communication Planning: Preserving your Nonprofit's Reputation
Every nonprofit should have a crisis response plan; this webinar will help you communicate that plan before, during, and after a crisis to reduce any permanent damage to your nonprofit and its reputation.  This webinar will take you through the essential steps of effective crisis communications that you can do now to be prepared before a crisis occurs.
Writing for the Web
There are big differences between how you should write for print and writing for the web.  This webinar is especially complimentary to the Blogging Webinar (see below).
Building a Successful Blog
Blogs have become essential tools for nonprofits to communicate their missions, their positions, engage readers and to make themselves known as a relevant force in their community. How can you best utilize this valuable communications tool to engage, inform, advocate and demonstrate your leadership role.
FAITH-BASED
Building a Communications Plan for your Ministry
Your place of worship, just like many institutions, is impacted by dramatic changes in ways we communicate today.   By accepting that you are not only competing with other faith-based programs, but also with secular activities that vie for people's limited attention, you can use your communications plan to ensure that your unique role in your community is defined and forcefully conveyed.