Classes
Educational Programs
Classes for 2012-13 — Look for 2013-14 classes this summer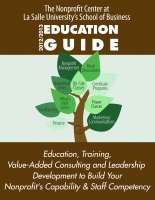 The tree on the cover of our 2012-13 Education Guide is an appropriate image because we see professional development in the nonprofit world offering some of the same benefits to society that trees do: Improving our community, contributing to the environment and the economy, nourishing us, providing resources and even preventing erosion.
For more than 30 years, with 30,000 students educated, The Nonprofit Center has committed itself to strengthening the nonprofit sector by expanding the skills and competency of the people who work within it. We exist to Build Better Nonprofits. Period.
For newcomers to the sector to seasoned veterans, to board members and other volunteers, we deliver a continuum of comprehensive cost-effective activities that build the expertise of individuals and the capability of the organizations they serve.
Our online Education Guide gives detailed descriptions of our curriculum of full-day classes,  Certificate Programs and multi-part Power Classes in the key skill areas essential to all nonprofits.  We're excited about several new kinds of offerings, in 2012-13, because the learning curve never ends:
The What's Next Series – 3 hour classes that drill down into the finer points so that you can continue to enhance your knowledge in special areas
The Shoestring Series -2-3 hour classes that focus on projects you thought you couldn't afford to do
We will continue to offer four Certificate Programs (Finance, Fundraising, Marketing/Communications and Nonprofit Management) where you hone your expertise in a critical skill set while earning valuable credentials that position you for success.
The Nonprofit Center can also bring the skills to you. Any of our programs, certificates, as well as a wide range of additional subjects can be presented at the site at your choice so that multiple people can be trained at once. Explore what an On-Site Group Training can do for your organization or association.
---
Thanks to our Generous Sponsors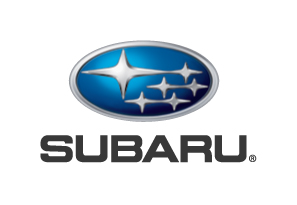 Association Headquarters
Elko & Associates 
J. Miller & Associates
Laura Solomon, ESQ & Associates
 Limited scholarship funds for professional development also may be available
through TD Bank's training resource fund