Nonprofit Management
Offered twice in 2013-14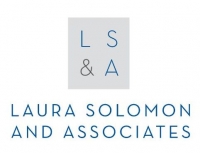 The Certificate in Nonprofit Management provides you with a diverse and well-balanced knowledge of nonprofit administration and operation. The broad-based curriculum includes board development, communications, financial management, fundraising, human resources and supervision, program evaluation, and strategic planning, preparing the leaders of our region's nonprofit sector to be strategic, efficient and effective.
It is especially valuable to new executive directors, senior management on the leadership track, as well as those who wish to refresh their knowledge to be completely confident in their diversity of skills and comprehension.
This Certificate is worth 5.4 Continuing Education Units from the La Salle University School of Business, 54 CFRE Points and requires eight full day and two 1/2 day courses,  listed below:
Nonprofit Management 101
Best Practices Guide to Board Governance
Keys to Successful Strategic Planning
Planning & Designing Programs for Maximum Impact (1/2 day)
Evaluating the Impact of your Programs
Fundamentals of Human Resources
What Every Nonprofit Manager Should Know About Finances*
Building a Successful Marketing Program
Fundamentals of Fundraising
Leadership Style (1/2 day)
*If you are experienced in financial management, you may choose to substitute any other financial management class after taking a short survey to ensure that you have mastered the basic components of this class. Call 215-951-1701 for more information.
Certificate in Nonprofit Management Fact Sheet
"I registered for the Nonprofit Management Certificate program to stay current on best practices and sharpen skills that would help me guide nonprofits through these most challenging times.  After 25 years directing nonprofit projects and organizations I wondered if La Salle's program could offer me new approaches that could be readily applied in my current and future positions. What I experienced was consistent, enlightening information and insight, delivered by seasoned professionals, and supported by real-world examples and case studies. I believe my colleagues would benefit from digging out of the trenches of our collective good work long enough to refresh the skills that will help them not just endure these times, but come out the other side stronger."
-Linda Helm Kraph, Executive Director, Printmaking Center of NJ
The Certificate in Nonprofit Management is again sponsored by Laura Solomon, Esq. & Associates