Certificate in Nonprofit Management Now Offered in South Jersey
9 Nonprofit Management Classes and The Certificate in Nonprofit Management Now Offered in N.J.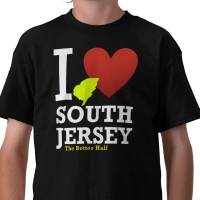 Life just got a little easier for nonprofit professionals who live or work on the Jersey side of the Delaware  That's because The Nonprofit Center is offering its nine classes in all the fundamentals of nonprofit management and its  Certificate in Nonprofit Management at convenient locations in the Cherry Hill/Mt. Laurel area (see below):
Our most popular certificate, comprised of these nine essential courses, provides valuable credentials while advancing your skills in every key aspect of nonprofit management, including governance, finance, fundraising, marketing & communications, evaluation, program planning and human resources.
Audience:  The Certificate in Nonprofit Management and each of the classes that comprise it, are especially valuable to new executive directors as well as senior management on the leadership track to create bench strength within your organization and those who wish to refresh their knowledge to be completely confident in their diversity of skills and understanding.   The Certificate is worth 5.4 Continuing Education Units from the La Salle University School of Business and 54 CFRE points and consists of nine courses.
Curriculum: 
Nonprofit Management 101  – 10/3/12 – at the Alice Paul Institute, 128 Hooten Road, Mt.Laurel, NJ
Fundamentals of Fundraising – 10/9/12 – Alice Paul Institute
* What Every Nonprofit Manager Should Know About Finances – 1/29/13 - Jewish Federation of Southern New Jersey, 1301 Springdale Road, Cherry Hill, NJ
Best Practices in Board Governance – 11/27/12 – Jewish Federation
Building a Successful Marketing Program – 10/30/12 – Jewish Federation
Keys to Successful Strategic Planning -1/17/13 – Alice Paul Institute
Planning and Designing Programs for Maximum Impact – 2/19/13 – Jewish Federation
Fundamentals of Human Resources – 3/22/13 – Alice Paul Institute
+ Evaluating the Impact of your Programs – 4/23/13 – Jewish Federation
* Nonprofit Management Certificate students may substitute any other financial management classes after taking a short survey to ensure that they have mastered the basic components of this class.  Contact us at 215-951-1701 for more information on this option.
+ Certificate students may choose to substitute (paying the cost differential) the three-part POWER series clinic on evaluation which involves weekly assignments that lead to the development of an evaluation tool reviewed by your peers.  Some students opt for both courses to maximize learning and experience.
Special Features:

A diverse, broad-based curriculum that covers every key aspect of nonprofit administration and management
All classes held in just two convenient locations in Cherry Hill and Mt. Laurel
Ability to "mix and match" locations –you may take some classes in Philadelphia and some in S. Jersey, depending on your schedule
With two different dates for each class, you can complete your certificate in as few as six months.
For more information about any of The Nonprofit Center's classes or four certificates, contact 215-951-1701 or nonprofitcenter@lasalle.edu
To get started, download a copy of the Certificate Application > 
Read the News Release announcing our move to South Jersey